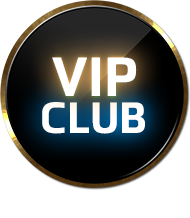 VIP CLUB
If you're a loyal player at Jbet96.com then our VIP Room can offer you some great perks including VIP Bonus, special promotions and extra Rewards Redemption. The more you play, the higher your loyalty level will become and the better the benefits YOU will receive. It's our way of saying thanks for playing at Jbet96.com by rewarding your continued loyalty with super VIP treatment!
New Registered
3000 Deposit
20,000 Deposit
100,000 Deposit
Invite Only
–
50,000 Turnover
300,000 Turnover
1,000,000 Turnover
***
Welcome VIP Club Bonus
–
MYR 96
MYR 396
MYR 996
***
Convert Reward Point to CASH
Yes
Yes
Yes
Yes
Yes
Points Redeem Level
Blue Only
Blue & Silver
Blue, Silver & Gold
Blue to Platinum
***
VIP Customer Support
Yes
Yes
Yes
Yes
***
VIP Club Special Promotion
–
Yes
Yes
Yes
Yes
Reward Points Expiration **
–
6 Month
1 Year
Lifetime
Lifetime
Exclusive Festival Specials
–
–
Yes
Yes
***
Turnover Rebates
0.30%
0.35%
0.40%
0.45%
***
HOW TO MAINTAIN VIP STATUS
1. VIP players need to have at least 1 successful deposit within the expiry period.
2. Players will be removed from the VIP list or will be scaled down to the preceeding VIP level if VIP player failed to meet the requirements.

| | |
| --- | --- |
| Deposit Requirement | New Registered |
| Turnover Requirement | – |
| Welcome VIP Club Bonus | – |
| Convert Reward Point to CASH | Yes |
| Points Redeem level | Blue Only |
| VIP Customer Support | Yes |
| VIP Club Special Promotion | – |
| Reward Points Expiration ** | – |
| Exclusive Feastival Specials | – |
| Turnover Rebates | 0.30% |
| | |
| --- | --- |
| Deposit Requirement | MYR 3,000 |
| Turnover Requirement | MYR 50,000 |
| Welcome VIP Club Bonus | MYR 96 |
| Convert Reward Point to CASH | Yes |
| Points Redeem level | Blue & Silver |
| Your Birthday Treats | Yes |
| VIP Customer Support | Yes |
| VIP Club Special Promotion | Yes |
| Reward Points Expiration ** | 6 Months |
| Exclusive Feastival Specials | – |
| Turnover Rebates | 0.35% |
| | |
| --- | --- |
| Deposit Requirement | MYR 20,000 |
| Turnover Requirement | MYR 300,000 |
| Welcome VIP Club Bonus | MYR 396 |
| Convert Reward Point to CASH | Yes |
| Points Redeem level | Blue, Silver & Gold |
| VIP Customer Support | Yes |
| VIP Club Special Promotion | Yes |
| Reward Points Expiration ** | 1 Year |
| Exclusive Feastival Specials | Yes |
| Turnover Rebates | 0.40% |
Platinium VIP Level
DETAILS
| | |
| --- | --- |
| Deposit Requirement | MYR 100,000 |
| Turnover Requirement | MYR 1,00,000 |
| Welcome VIP Club Bonus | MYR 996 |
| Convert Reward Point to CASH | Yes |
| Points Redeem level | Blue to Platinum |
| VIP Customer Support | Yes |
| VIP Club Special Promotion | Yes |
| Reward Points Expiration ** | Lifetime |
| Exclusive Feastival Specials | Yes |
| Turnover Rebates | Yes |
J-Black VIP Level
DETAILS
| | |
| --- | --- |
| Deposit Requirement | Invite Only |
| Turnover Requirement | *** |
| Welcome VIP Club Bonus | *** |
| Convert Reward Point to CASH | Yes |
| Points Redeem level | ALL |
| VIP Customer Support | *** |
| VIP Club Special Promotion | Yes |
| Reward Points Expiration ** | Lifetime |
| Exclusive Feastival Specials | *** |
| Turnover Rebates | *** |